Rich and varied research experience across the entire team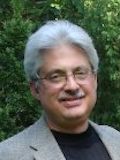 Peter Gold, CEO:
With nearly 30 years of syndicated and custom research experience, Peter possesses a broad scope of research expertise. He is the chief architect of several research products, including one of the country's leading omnibus services. His broad range of research experience lends itself particularly well to the world of omnibus research where clients tend to have an extremely diverse set of needs. Peter's background as a practice leader has enabled him to develop a business model that is rich in client-centric benefits while simultaneously being very cost-effective. Peter earned a BSBA from the University of Florida and holds an MBA from Boston College.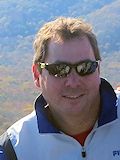 Jordan Losen, President:
For the past 20 years, Jordan's research experience covered a broad array of industries and disciplines; including marketing communications, brand positioning, segmentation and new product development. He has been recognized for his ability to assist in identifying new business opportunities, design solutions to address business problems and in building the research frameworks needed for actionable strategic planning and implementation.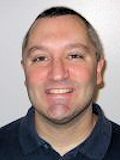 Joe Ciotoli, Director of Research:
Joe brings a solutions-oriented approach to research by combining over 20 years of traditional survey experience with a firm understanding of cutting edge research methodologies such as passive audience measurement, virtual shopping, and online eye-tracking. Joe has experience in a variety of vertical markets including consumer goods, personal care, technology and public relations. In addition to recommending the most appropriate research methodologies, Joe is directly involved in the design and day-to-day execution of the research. Joe holds a B.S.E. in Marketing and Finance from The Wharton School of the University of Pennsylvania.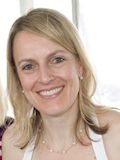 Jen Schiavoni, Director of Research:
Jen is a passionate, "hands-on" market research professional with nearly 20 years of custom research experience and particular expertise in new product development research. On the NPD (New Product Development) research front, she has a deep working knowledge of early-stage concept screening (ad-hoc concept screens as well as development of on-going concept screening programs), later-stage concept testing, line optimization research, positioning research, promotion studies, packaging research, pricing studies, name tests, and the like. In addition to a strong CPG vertical market focus, Jen has experience conducting research in a wide variety of industries, including the restaurant, OTC healthcare, manufacturing, and financial services industries. Jen earned her B.A. in Psychology from Villanova University, where she co-authored a paper published in the Journal of Sport & Exercise Psychology.