When you need something other than an omnibus
At VeraQuest, we are dedicated to making sure our clients have access to the best possible research solutions to meet their business objectives. Frequently that means we need to recommend something other than omnibus research. As a way to ensure our clients get the right solution at the right time, we created the VeraQuest Alliance Program. Program members are quality-minded marketing research suppliers who specialize in various types of marketing research. Whether you are a user of marketing research data looking for the right research partner or a marketing research supplier who is simply interested in learning more about our alliance program, please give us a call.
---

Target Research Group
is a quality full-service company offering design, execution, processing and analytical services since 1986. Expertise in concept, product (taste, sniff, home use, etc.), advertising, and package testing, as well as strategic research for food, beverage, personal care, other CPG, financial, and media.  
Click here for more.
---

Customer Lifecycle, LLC
is a research based consultancy that works with clients to get more value and better business results from research through significantly improved coordination, deployment and integration of research findings and customer requirements into the day-to-day management and operations of the organization.
Click here for more
.
---

KJT Group
is an evidence-based research and consulting firm focused on guiding clients to uncover insights that enhance their strategies and execution. Our mission is to provide clients with competitive advantages through design-based thinking.
Click here for more.
---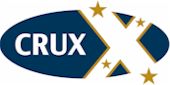 Crux Research
:
The right information for the right decisions
. Crux Research is a market research firm dedicated to connecting decision makers with customers, inspiring new thinking, and setting new standards for customer service. We focus on delivering insight with the power to drive change by building on a solid understanding of your business and culture. Every important business decision faces a vital point, a crux, when you select which path to take. Our goal is to guide you to the right path by providing you with the right information for the right decisions.
Click here for more.
---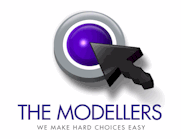 The Modellers
are specialists in applying advanced analytics to answer our clients' most important marketing and communications questions. We have particular expertise in product development, line optimization, pricing, segmentation, message testing and brand strategy. While the discipline of marketing science is behind most of our techniques and thinking, we are experts at translating the most complicated models into solutions our clients can readily understand and implement. Our proprietary simulator, the Interactive Decision Tool™ or IDT™, allows clients to easily unlock the power of our models by providing an intuitive interface to play "what-if" scenarios to understand a variety of possible outcomes and manipulate the data in any meaningful way.