I guess it both surprises me and doesn't surprise me that our leaders are still at odds over the budget. I am encouraged, however, that they are talking even if it is through back-channels and closed doors. Majority Leader John Boehner has made a significant step forward recently by signaling a willingness to increase the tax rate among the wealthiest Americans, even if it has to be tied to substantial cuts in entitlement spending.
While Mr. Boehner's position may or may not reflect that of GOP House members, it certainly reflects that of the American public, as Americans favor by a three- to-one margin increasing the tax rate among those earning $250K or more.
It's comes as no surprise that among those who identify themselves as Democrats, 89% favor increasing the rate. That said, it is somewhat surprising that Independents support the increase as strongly as they do (71%). Even a slight majority (51%) of Republicans feel the rate should go up.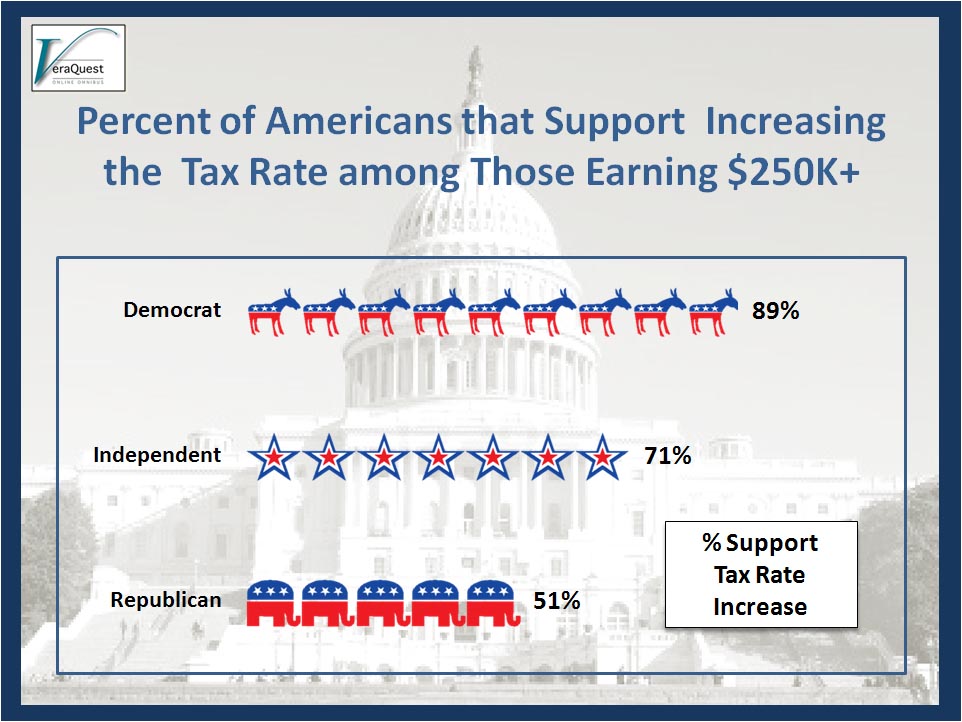 Despite being a pollster, I don't believe our government can or should be run on the basis of public opinion polling. However, it's always good to know where the people stand. And if you choose to stand against them you need to be prepared for the outcome.